When we think of lifting equipment and hoists, we most commonly think of heavy industrial environments and power plants. But they also have uses in many other industries and for many other applications too. One such industry is for trade shows and conventions! Want to find out more? Read on below.
What is this industry?
Trade shows and conventions, or trade fairs and exhibitions as you may also see them being referred to, have become popular events around the world. There are now trade shows for almost anything, from celebrating comic book characters to , our personal favourite, shows for lifting equipment.
They've become important events in the calendar for any industry, and some draw millions, both individuals, small businesses, and large corporate firms. They attract all in the industry who want to display their new products, meet new contacts, and pick up the latest insights on their market.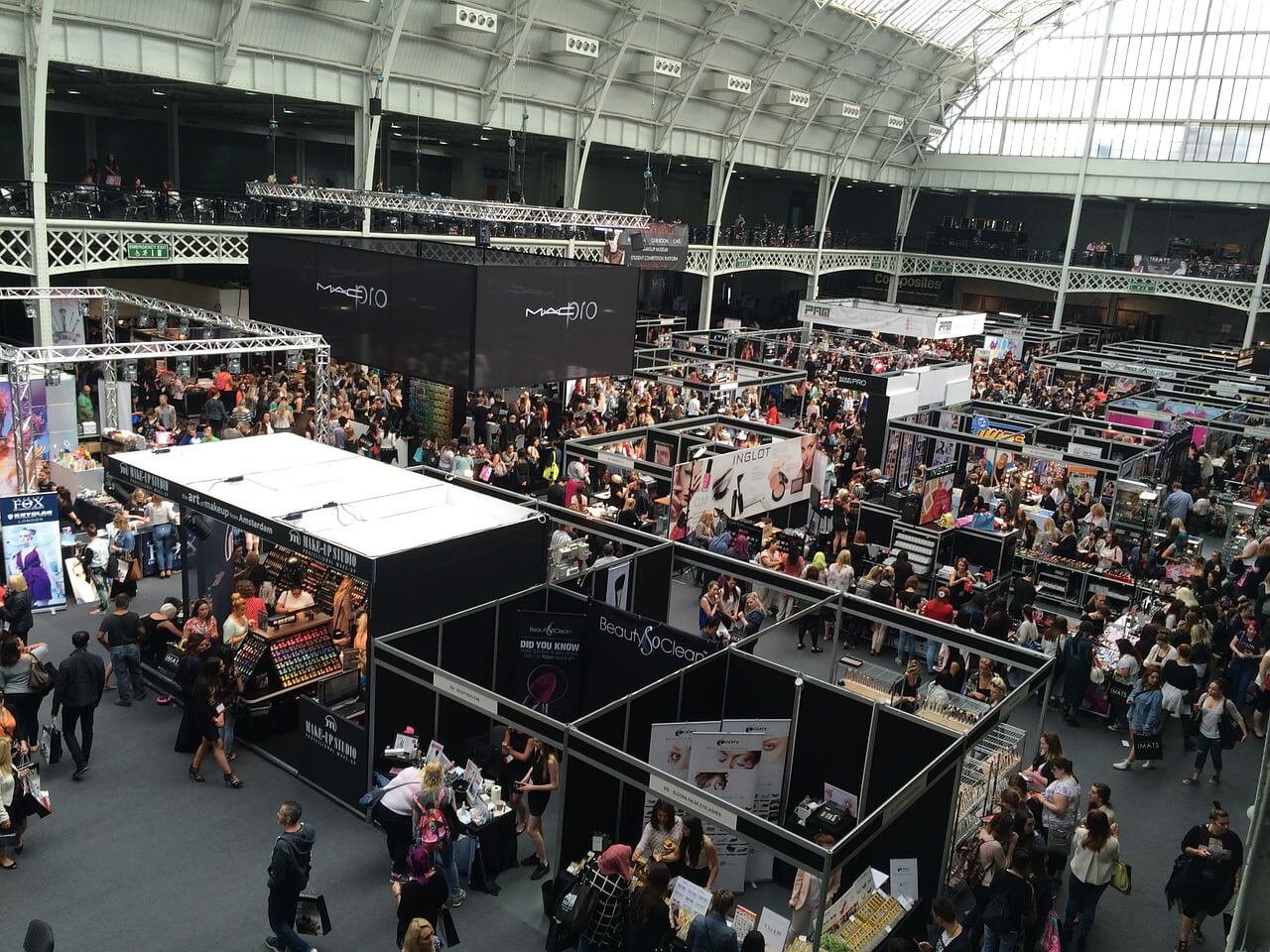 Lifting hoists play a great role at events such as these
In fact, it is said that around 81% of people that attend these fairs have buying authority (this may vary for fairs that draw fans), making them important business events.
The use of lifting hoists in trade shows and conventions
Lifting hoists are used in many ways in this industry. Typically, trade shows will have large stages, big banners and an array of stalls and company demonstration areas. Sometimes hosted in large warehouses or rooms with extremely high ceilings, hoists are often the only way to ensure that all of these various structures are erected safely and reliably.
Once this is done, the next thing to think about is the displaying of products. Some of these products may be small and on stands, or perhaps there may be something like new film releases demonstrated on TVs. But some products may be extremely large in nature, and hanging from a structure. Again, lifting hoists would be used for this.
There may also be entertainment on at these trade shows, using one of the stages around the venue. Staging hoists and entertainment hoists are common products used for these purposes. You can read more about these here.
And, should you find yourself at a lifting gear convention, then you might see hoists being used as display items themselves! Maybe you'll even see one of our own hoists gracing a convention!
Are you looking for more information on our products?
Hoists have quickly become one of the most popular pieces of equipment around the world, serving hundreds of millions. Whether this is directly in the workplace, or indirectly by helping to deliver us food, consumer products and energy, it's safe to say we very much rely on hoists!
They are used in dozens of other industries, such as:
If you would like to find out more about this, we have written an extensive article on Applications and Uses for Lifting Hoists. Or, if you would like to speak with us directly, please get in contact here.