Despite their somewhat small nature, lifting hoists are incredibly versatile and adaptable pieces of equipment, finding uses in dozens of industries around the world. While cranes form the foundations for lifting operations, they wouldn't be able to complete their task without lifting hoists working alongside them. To demonstrate just how useful this piece of equipment is, below we have looked at 14 important applications and uses for lifting hoists.
Cars and trucks
Lifting cars and trucks is a popular use for this type of equipment. Perhaps most commonly found being used in car garages, they help to lift up these heavy automobiles and allow time for workers to repair and maintain them. Many of the hoists used are electrically operated too, further taking any strain off of workers.
Cleaning chandeliers
A little different to the application above, and to the majority of the other applications that you'll read in this article! While hoists are used for heavy industrial tasks and projects, they're also used for smaller applications too, such as cleaning chandeliers.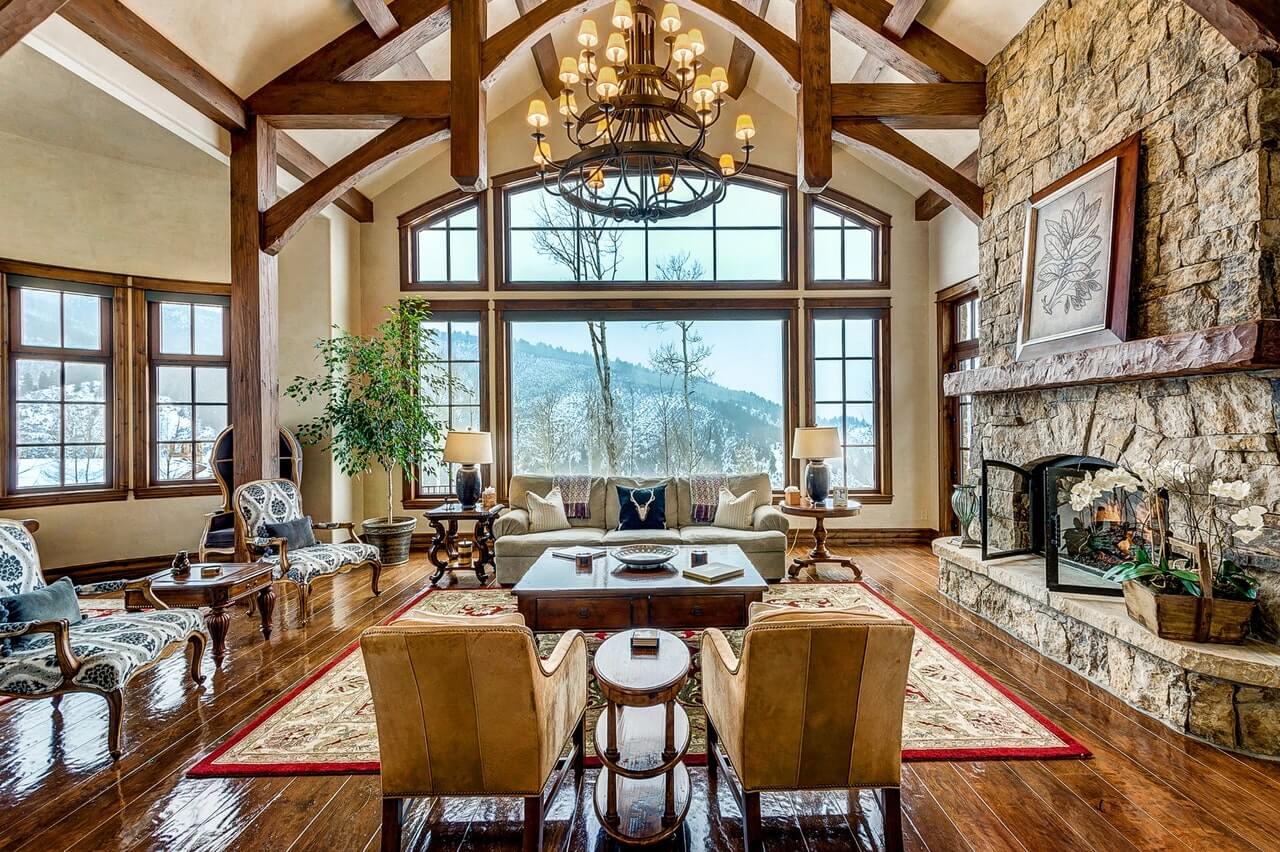 Chandeliers have become popular home accessories
You may think it seems odd to include this application, but we wanted to demonstrate just how widely used hoists are. From large construction companies to individuals just wanting to clean their home furnishings, hoists can greatly help. Chandeliers have risen in popularity over recent years, so hoists naturally have too.
Chemical plants
Chemical plants play an important role in society, producing over 70,000 different products. This leaves an industry that is worth around 5.2 trillion dollars. Of course, given the nature of this industry, hazardous and potentially harmful chemicals are being handled every single day.
For this reason, there can be absolutely no room for error when it comes to the processes that are in place. Well-manufactured and high-quality hoists are therefore heavily relied upon in this industry, particularly ATEX hoists, which are designed for hazardous environments.
Construction
The construction industry is one of the largest users of hoists in the world. From small housing works to huge industrial projects, the needs of the construction industry can vary hugely. Despite these varying needs, lifting equipment remains at the heart of the industry, and it quite simply wouldn't be possible without it.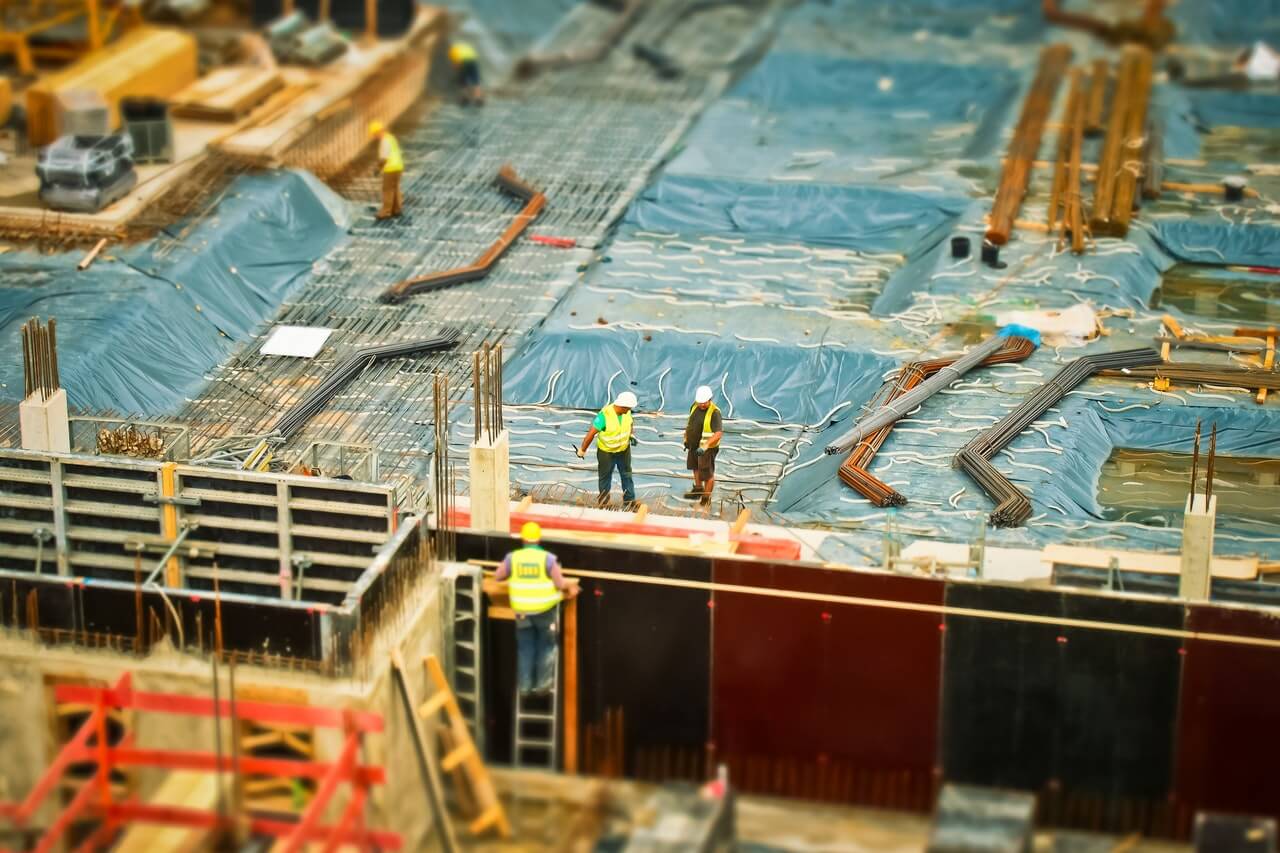 This industry is a heavy user of the equipment
Some of the applications and uses for lifting hoists within this industry including the moving of materials, the moving of tools, and even the moving of workers. The equipment always plays a huge role in height safety too, helping to suspend workers safely at a certain height while they can complete their operations.
Dockyards, ports and shipping
The dockyards and shipping industry is a crucial sector in the modern age, accounting for 90% of the world's trade. You may be familiar with dockyards from films or TV shows, with rows and rows of containers stacked on top of each other. Quite simply, these containers wouldn't be able to be stacked like this without lifting hoists.
And, hoists play a crucial role in then transporting these containers onto ships, ready to be delivered all around the globe. They also help to lift and lower ships themselves, whether this is for repairs and maintenance, or into the sea.
Engines
As you've read in the 'cleaning chandeliers' section, it's clear that hoists have smaller, more specific applications too. One of these is the lifting and lowering of engines. These may be large engines, such as those found in the aerospace industry, or perhaps smaller engines, like those found in automobiles.
This is an important task, as these engines are large and delicate pieces of machinery, and must be handled with care. A lifting hoist does this perfectly, while also taking the strain off of workers and allowing them to operate on the engine or vehicle with ease.
Entertainment
We all love a little entertainment now and again, but did you know that this equipment also plays an important role in this? Whether it's delivering shows to our screens or live performances, you'll likely find this type of gear has played a part.
They can be used to lift lighting, parts of stages or even the actors and actresses themselves. There are specially made hoists for these purposes, such as our own Stagemaker hoist. This can come complete with a range of accessories, such as controller packs, allowing it to be operated from a distance.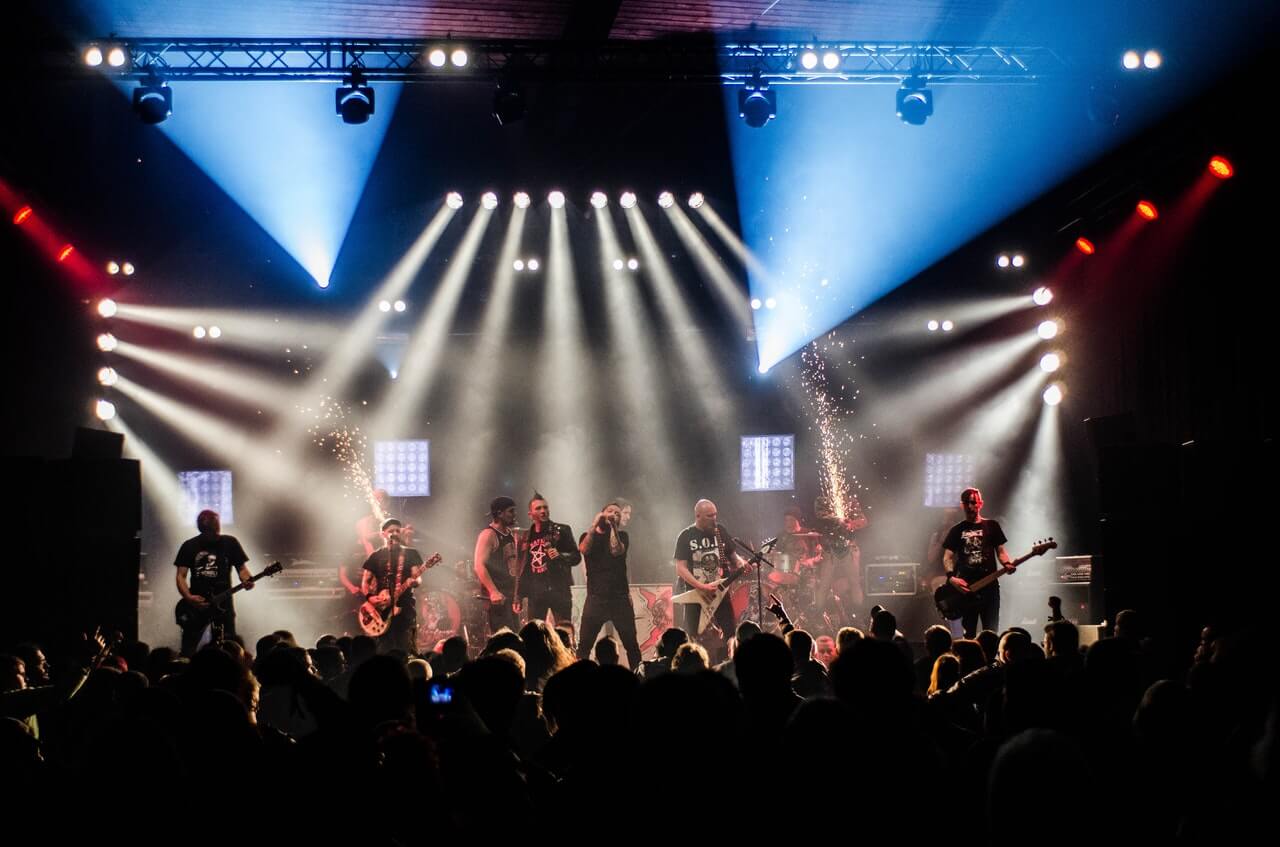 Much of this setup will be operated by lifting hoists
Forestry
Forestry relates to the managing of forests. This may be for conservation and protection reasons, or it may be for the gathering of fuel, or even for environmental reasons, such as biodiversity management.
Some trees are huge in nature, and require workers to use lifting hoists in order to safely scale them. Any parts of trees that need to be transported too will be moved using lifting hoists.
Some hoists, such as lever hoists, can pull as well as lift, and this is used to pull tree trunks out of the ground.
Mining
Just like forestry or chemical plants, the mining industry plays an important role in helping to deliver critical fuels around the globe. It involves the extracting of minerals and many other materials from deep within the Earth. It would be almost impossible to get these items out from below without the assistance of hoisting equipment.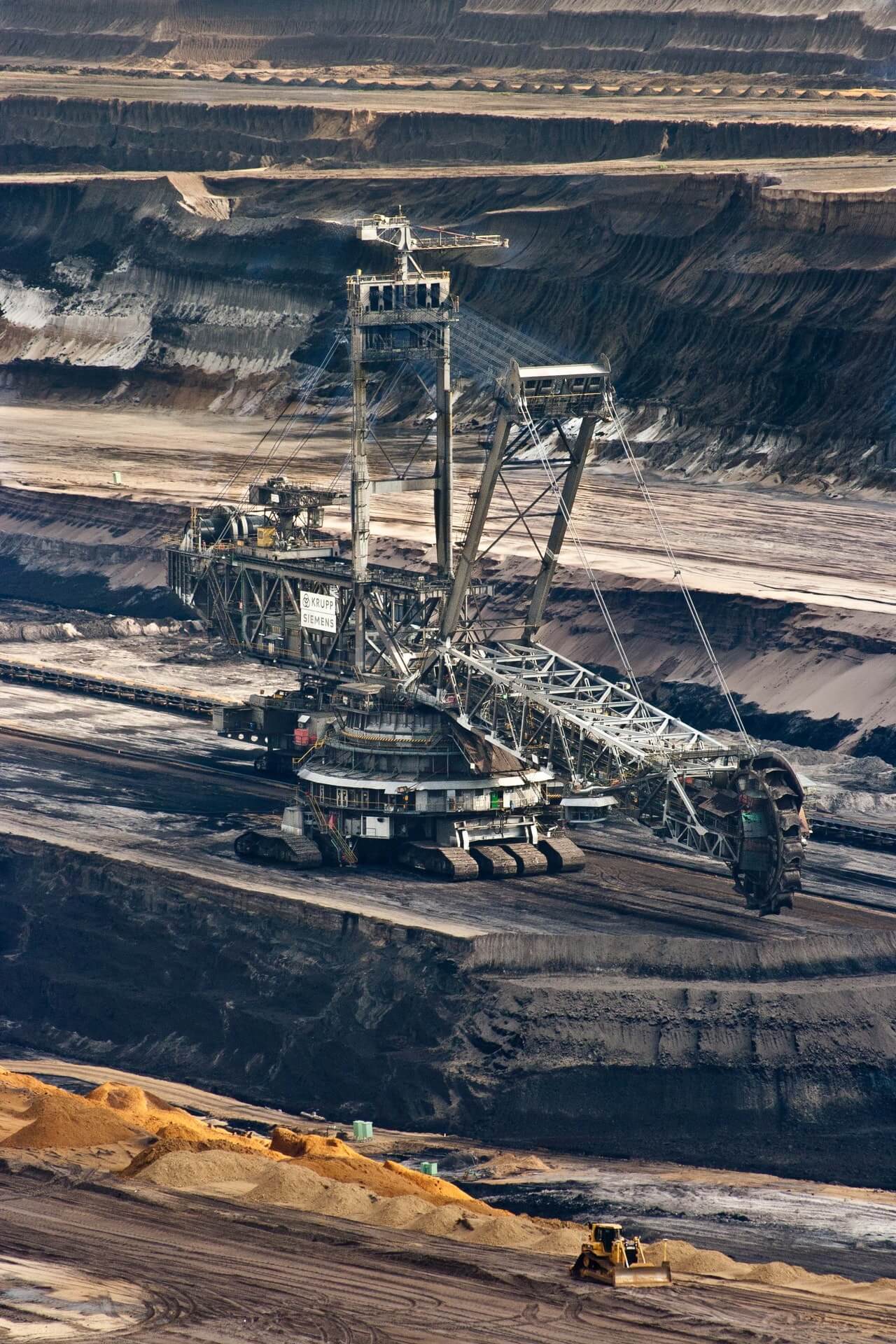 Hoisting equipment is used heavily in the mining industry
The safety and security of the miners must also be a consideration too, and hoisting equipment ensures that only the most reliable of tools are utilised in this work environment.
Oil refineries
This is a similar industry to the chemical plants that we discussed earlier, except it is obviously oil being worked with rather than chemicals. Oil has many uses, such as for powering many of our automobiles. But it also has other important uses too, such as for being used to create plastic.
Our equipment is used to safely transport this crude oil around the refinery, and helping to load it onto the trucks used for transporting it.
Power plants
Power plants work much the same way as the chemical plants or oil refineries that we have covered above. These plants obviously play a huge role in modern society, with roughly 84% of the world's population relying on the use of electricity in some way. As more and more devices are being released to the market that use electricity, it's likely that we'll only continue to see this industry growing from strength to strength.
Some of the ways that this equipment is used within this industry are to aid the repairs or maintenance of turbine engines, in assembling air heaters, helping with the repair of boilers or erecting stacks.
Subsea and marine
It's not just deep underground in the mining industry where you'll find this equipment being used, but also deep undersea too. This is a different industry to the shipping sector, as this involves subsea operations such as ocean exploration. Some of the main uses for the equipment in this sector are water removal, the installing of communication cables, and gas treatment.
Some operations will also be conducted above sea too, such as aboard the marine vessels themselves.
Trade shows and conventions
Trade shows and conventions are now hugely popular events, and some have become landmark dates within the annual calendar. Some are absolutely huge in nature, featuring booths and stages from thousands of companies and attracting visitors from all around the globe.
These booths and stages will often be constructed using hoists. The equipment may even remain after, being used to showcase products. Or, perhaps you'll find it operating the stage or lighting, such as how it is demonstrated in the 'entertainment' section above.
Warehousing
Warehouses are one of the most regular users of lifting hoists. With some containing millions of items across thousands of square feet of space, those operating in this industry rely heavily on equipment to help them with their task.
Lifting hoists are used in conjunction with other pieces of equipment, such as cranes, in order to stack items up, move them around, and load them onto transport trucks. With the need for warehouses increasing thanks to online shopping, this industry is becoming ever more prevalent.
Looking for more information on uses for lifting hoists?
As you can see from the above, hoists have a number of applications and uses. If you would like to enquire about how they may be suitable for your own industry, we'd be more than happy to help. Get in touch with us here.