About Lifting Hoists Direct
About Us – Lifting Hoists Direct
Welcome to the Lifting Hoists Direct About Us Page
Introduction
Lifting Hoists Direct is a branch of Lifting Gear Direct Ltd, a family business synonymous with quality, low cost lifting equipment and services.
At Lifting Hoists Direct we have our own transportation, factories and engineers; sales staff and fabricators which allow us to provide our customers with a complete service. We can supply, repair, inspect, service and replace any hoisting equipment. Our engineers are trained for LEEA accredited inspections to ensure your hoists are operating correctly and safely.
As well as our product pages full of product specifications and technical data, we will also have a featured blog/news page where you will be able to find out more information related to our products, videos will also be a prominent part of our website.
What we offer
Powered Hoists
We can supply, repair, service and inspect all types of powered hoisting devices including electric hoists, air hoists, scaffold hoists, wire rope hoists and Minifor hoists. We only use products from the leading manufacturers to ensure consistent quality and reliability each and every time.
Manual Hoists
We have an extensive range of manually operated hoists including ratchet lever hoists / pulifts, tirfor machines, manual chain hoists / chain blocks and some ATEX rated models. Supplying all top brands such as Yale, Kito, Gunnebo, Tiger, Hacketts and GT at very competitive prices.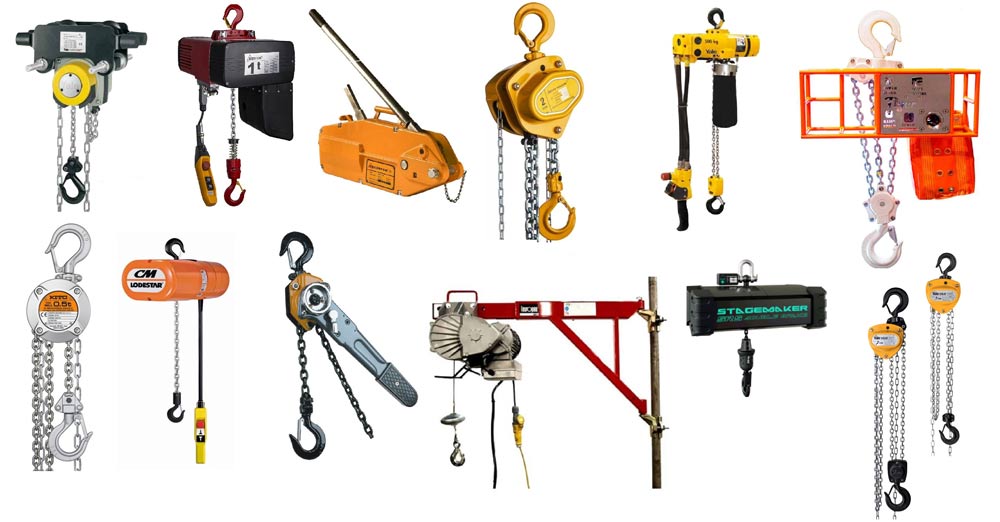 Here at Lifting Hoists Direct we do more than just supply hoisting equipment, in fact we offer a complete package which includes: annual or biannual inspections, servicing, breakdowns and repairs and maintenance programs. Everything you need to keep your hoists in tip-top working condition for as long as possible.
Our Aims
The aim of Lifting Hoists Direct is to provide our customers both old and new, with an easy to navigate website which incorporates all types of hoisting devices in one place so you don't need to go to one place for an air hoist, one for electric hoists and another for manual hoists. We will be your one place to go to for any type of hoisting device.
Our Reputation
We have built up an excellent reputation over the years with the best hoist manufacturers to enable us to become a leading supplier. We are proud to have won the Columbus McKinnon / Yale distributor of the year award twice now, which only cements this. Our enviable position enables us to provide your hoists quickly at cost efficient prices.
Central Location
Lifting Hoists Direct can be found in the industrial hub of the Black Country in the West Midlands, the manufacturing and engineering centre of the UK. Our central base means are in an enviable location for easy coverage to most of the UK, for deliveries, site visits and installations.
Rapid Response
You can quickly get in touch for help, advice or quotations without lifting the phone; try filling out our rapid enquiry form found at the top of every page, we always aim to get back to you as promptly as possible. If you wish to discuss your needs further then you can call our sales team on 01384 76961 where our friendly staff will be happy to assist with your needs.