Lifting Hoists Direct – Frequently Asked Questions
Frequently asked Questions – Answered
Here are some of the answers to the most frequently asked questions, if you need another question answered, get in touch so we can add it to this page.
Q? Where do Lifting Hoists Direct deliver?
A We can deliver any of our hoists to anywhere in the United Kingdom using either our own transport or other couriers.
Q? Can you install my hoist?
A; Yes, we have a highly skilled team of engineers who can install any of our hoists.
Q? How do I work out the height of lift (HOL) needed?
A; Working out the HOL needed is simple, just measure from the floor to the beam where you would like the hoist to be and this will tell you the required HOL.
Q? Do you provide servicing for your hoists?
A; Yes we do, we can provide a full service and maintenance contract if required. Hoists should be serviced every 12months and we have an efficient system which lets us know when a hoist would be due for its service and we can contact you or you may contact us at any point to book in the service.
Q? What happens if the hoist breaks down?
A; We have a team of engineers who are on call which enables us to provide a complete breakdown service. We aim to get you back up and running as soon as possible.
Q? Can you provide all the certification needed?
A; We supply all of our hoists completely tested and certified as standard. All customers will receive the necessary documents.
Q? How do I know what safe working load (SWL) I need?
A; You will need to work out the weight of the heaviest item you are going to lift with the hoist. This will give you the SWL you require.
Q? What payment options can you offer?
A; We can accept a variety of payment types: debit or credit card, bacs payments, cheque or cash.
Q? What is the difference between a push and power drive trolley?
A; A push trolley is a type of trolley which you have to manually push whereas the power drive trolleys are moved using power and this is controlled through a pendant. We usually recommend having a power drive trolley on larger lifting capacities.
Q? How do I choose the correct hoist for my business?
A; Have a look at our products on the website, you may find something you need quickly however if you are still unsure please do not hesitate to give our friendly sales team a call on 01384 75182 who would be happy to help.
Q? What is headroom loss?
A; Headroom loss is normally how much room the hoist takes up underneath the point it rests on, i.e. the beam or suspension point. If it is sitting on a trolley the headroom loss would be from where the trolley sits on the beam to the bowl of the hook in its fully drawn up position.
Q? Can I have dual speed hoists?
A; Yes you can, they are very useful especially when you need more control, lowering into a machine for example. You have a slow creep speed and a faster main speed.
Q? What sort of delivery are they?
A; Most hoists are kept in stock in block head form only so they are assembled to suit your particular needs, i.e. suspension method and height of lift. Delivery is generally 3-4 days.
Q? Are you able to supply with remote control?
A; Yes absolutely, we quote assuming standard control, meaning a pendant and cables coming from the hoist; but many people prefer the radio control option. It is considerably more expensive than the standard control and delivery may be extended by a couple of days.
More Frequently Asked Questions
Can't see the question you need answering? send us an email and we will endeavour to answer it for you and add it to our frequently asked questions page.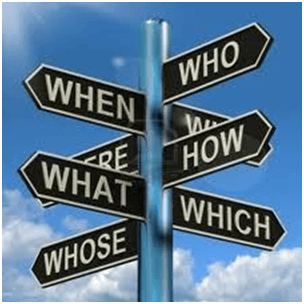 Q? What sort of power supply can I have?
A; We will assume standard 400v 3 phase supply unless otherwise specified but we can also supply single phase units 110v or 230v; these are generally site hoists. The Yale Lodestar for instance is a very heavy duty unit often used on construction sites or in the hire industry.
Q? What makes of hoist do you offer?
A; We pride ourselves on being able to supply a wide range of hoist types and manufacturers and we are main agents for some of them. Makes of hoists we supply include Yale, Stahl, Demag, Verlinde, GIS, Liftket and Kito.
Q? What sort of hoists do you supply?
A; Our most called for hoist is the electric chain hoist in all its guises- dual speed, single speed, push travel, powered travel and differing power supplies but we also supply, wire rope hoists, scaffold hoists, air hoists and of course the basic manual hoist.
Q? What sort of hoist suspension do you do?
A; We supply standard hook or eye suspension if you already have your own trolley or are working from a fixed suspension point but we also offer manual trolley suspension or powered drive trolley options.
Q? Do they have a chain collector?
A; Yes they do, a chain collector is supplied as standard with the unit, and it makes sure that unused chain isn't hanging down impeding use or damaging your product or imposing a risk to the operator.
Q? I need a low voltage control, are yours?
A; Yes they are 48v low voltage controls usually IP65 rated.
Q? What's the smallest electric hoist you do?
A; In its standard form most commonly that would be 125KG- the Yale CPS mini hoist for instance, that comes in 110v, 230v or 400v and only weighs 12KG in its standard form however the Demag manu-lift have only an 80KG SWL.  
Q? What's your most popular unit you sell?
A; Easy one this, the Yale CPV in all of it configurations, we fit it as standard on our gantries and swing jibs however we are now supplying an increasing number of Stahl and Demag hoists all great quality with superb engineering.
Q? Do you have a site hoist?
A; Yes, site hoists are generally single phase 110v or 230v; because as a rule they need to be very hard wearing robust units capable of withstanding some of the most arduous applications and environments. The Yale CM Lodestar fits the bill perfectly- 250KG right up to 3000KG it is a fabulous hoist.