The mining industry remains one of the most critical to the modern world, supplying valuable minerals to dozens of industries. But what role do lifting hoists play in this?
The mining industry
This industry involves the extraction of minerals and other materials from within the Earth, sometimes at extremely deep levels. This can be from orebodies, lodes, veins, reefs or seams, being that it can be both underground or underwater.
Such minerals that you will find commonly being extracted are materials such as coal, gemstones, rock salts, gravel or limestone. The reason that there is such a necessity to go deep underground to mine for materials such as these is that they can't be produced artificially within a laboratory, and yet are needed for many human processes. Some mining also involves the extraction of petroleum for cars, or even mineral water.
The total revenue of the world's top mining companies came in at 496 billion dollars in 2016. This revenue is so large given the fact that many of the minerals that are mined are still the leading sources of energy around the globe.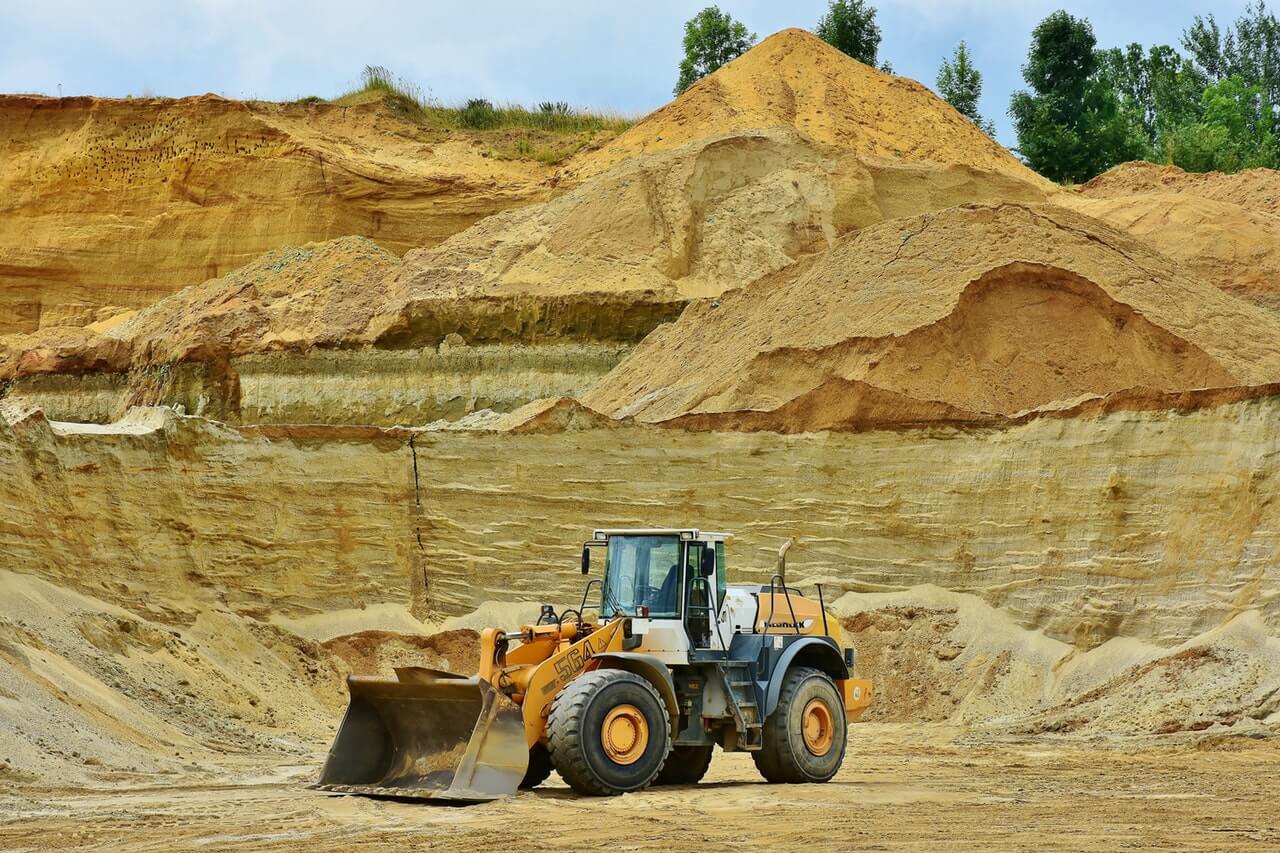 Hoists are used alongside equipment such as this
It is one of the oldest human processes in the world, and in fact even dates back to pre-historic times! While the hoists of today weren't used as long ago as this, it's fair to say that the developments in the lifting equipment industry have had a dramatic effect on the mining industry. But how so?
The use of lifting hoists in this sector
One of the biggest developments in the lifting gear industry in recent years, and one that now plays a big role in lifting hoists, was first introduced for the mining industry. This was the creation of wire rope, crafted in order to provide a safer, more efficient and more reliable lifting medium in order to lift minerals out from underground.
Today, the industry still makes heavy use of hoists in order to pull minerals, tools and even workers out from great depths. These loads can often be incredibly heavy, and hoists are both strong enough and reliable enough to complete this task without compromising safety.
There are even hoists that have been designed for subsea operations, and can be used for a whole range of tasks such as sea bed surveying, off-shore engineering or shipwreck recovery.
As the world remains so dependent on the minerals recovered from these operations, alongside the other applications that are completed, we'll also remain just as dependent on lifting hoists.
Where else is this equipment used?
It's not just the mining industry that you'll find lifting hoists being used in. Here's some other uses and applications for this innovative piece of equipment:
To find out more about the extensive usage of hoists across industries, please get in contact with us here.
Image credit: RitaE