Hoists are used in dozens of industries worldwide, finding themselves being utilised for many, many different applications. From assistance on the production line to lifting scenery on stages, there's almost no limit to what they can do. One of the most important roles that hoists play, however, is operation within hazardous environments. For this, ATEX rated hoists have been specifically manufactured for this purpose, and we've explained more on these below.
What is an ATEX rated hoist?
An ATEX hoist is one that has been designed for atmospheres which may be susceptible to explosions. The name, ATEX, is derived from ATmosphere EXplosibles. To be deemed an ATEX hoist, a piece of equipment must pass the two following EU directives:
Directive 99/92/C, referred to as the ATEX Workplace Directive, or ATEX 137. This states that the "minimum requirements for improving the health and safety protection of workers potentially at risk from explosive atmospheres."
Directive 94/9/EC, referred to as the ATEX Equipment Directive, or ATEX 95. This states that the "approximation of the laws of Members States concerning equipment and protective systems intended for use in potentially explosive atmospheres."
What makes an explosive atmosphere, and why can't other hoists be used?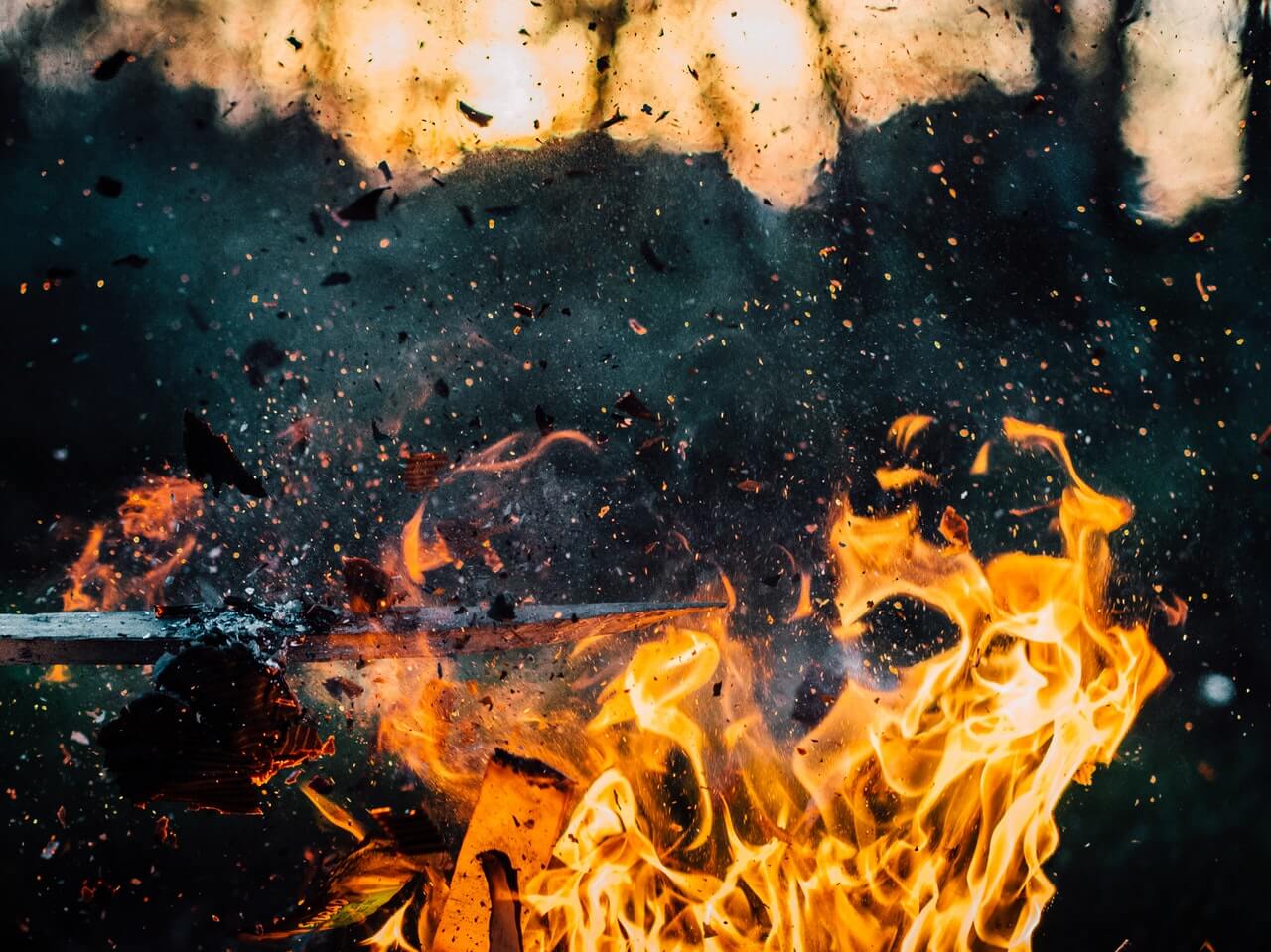 You need to take caution when operating in explosive environment
An explosion will occur if the following three factors are present:
Some kind of flammable substance, such as gas, vapour, dust or mist
An oxidizing agent, such as oxygen in the air
A source of ignition, such as a flame, hot surface or a spark
If working in a flammable environment, the flammable surface will be present, as will the oxygen. This is why non-ATEX rated hoists can't be used, because there is a huge risk of sparking from them.
While this isn't a problem in non-flammable environments, one small spark could be absolutely fatal in this kind of situation.
Why can you use ATEX rated hoists in this kind of environment?
So, what makes an ATEX rated hoist different? They are designed to be spark proof. Any hoist that gains the ATEX rating offer three types of protection:
Primary protection – helps to prevent the formation of any explosive atmospheres
Secondary protection – this prevents the ignition of any explosive atmospheres
Tertiary protection – if there is an explosion, this will restrict the effect of it
If planning to use ATEX rated hoists, then it's important to note that there are different zones in which this type of hoist can be used. These are:
Zone 0 – An area with gas or vapours where explosive mixtures are either always present, or present for long periods
Zone 1 – Area with gas or vapours where explosive mixtures may occur
Zone 2 – Also gas or vapours, but where explosive mixtures are unlikely to occur. If they do, it'll only be for a short time
Zone 20 – For an area with dust, where explosive mixtures will either always be present, or for a long period
Zone 21 – Also for dust, and for where explosive mixtures are likely to occur
Zone 22 – A dust-filled environment where explosive mixtures are unlikely to occur. If they do, it'll only be for a short time
Find out more about our products
If you plan to be working in a hazardous environment, then it's absolutely crucial that you are using the right kind of hoist. If you want to speak to us about this, please contact us here.