Hoists are the most common type of lifting gear to be utilised with cranes, scaffolding and gantry systems for the completion of lifting and lowering tasks. Thanks to the broad range of equipment that falls into the category of hoists, their benefits find them suitable for multiple applications and industries around the world. Read more below about the range of hoists including electric hoists.
What are electric hoists?
Electric hoists are a type of lifting equipment comprised of a lifting medium and a central system around which the lifting medium operates. The lifting medium can be either a chain or wire rope, and an electrical hoist requires an electricity supply to be operated.
The fact that they are electrically operated is an electric hoists' biggest benefit, but it is also its biggest weakness as an electricity supply cannot always be relied upon, especially in environments such as paper mills or chemical plants where an electric spark could cause a fire or explosion.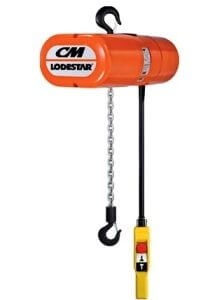 Just one of the many electric hoists that we stock here at Lifting Hoists Direct
However, where it is suitable for an electric hoist to be used, it is the go-to choice for many industries around the globe. This is because of its ease of use, its ability to complete lifting and lowering tasks quickly, and the fact that electric hoists require very little maintenance or servicing.
There are four different types of electric hoist, which we have covered below.
Electric chain hoists
Electric chain hoists are simple, yet effective, hoists. They work using chains as their lifting medium, and with an ability to lift up to around 10,000Kg, they are a cost-effective piece of lifting equipment for many industries.
Scaffold hoists
Scaffold hoists are electric hoists designed to be used with scaffolding. While this type of hoist is most commonly used with scaffolding on construction sites, they also find permanent use in places such as theatres and gymnasiums where they are used for things such as scenery movement or lighting placement.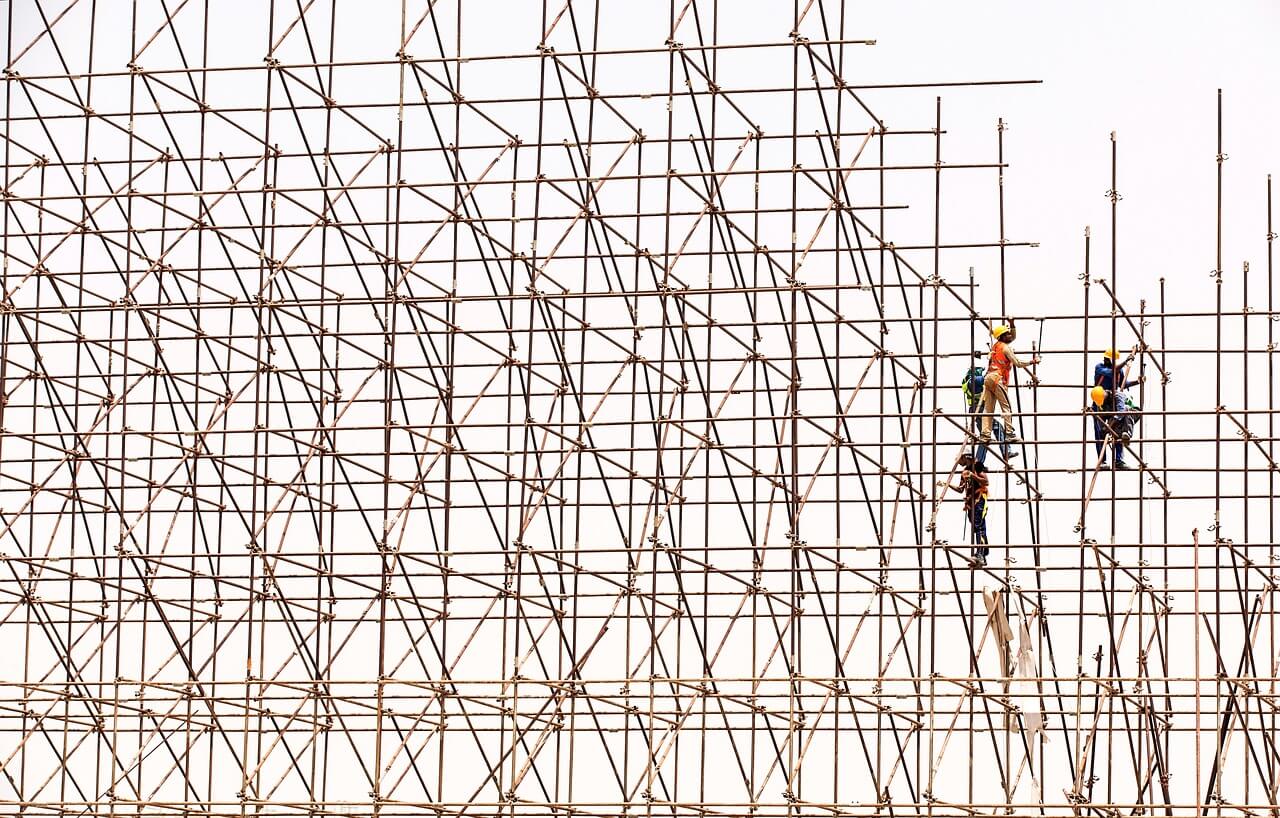 Some electric hoists can be used with scaffolding
Gantry hoists
Gantry hoists are electrically powered hoists that have been specially manufactured to be compatible with gantry cranes. They fit onto the top bar of the gantry crane, and lift or lower a load within the centre of the crane.
You will most often see a gantry hoist being used on a construction site where scaffolding, and therefore scaffold hoists as described above, can't be used. Gantry cranes are smaller and more portable than scaffolding, making them a great alternative when scaffolding isn't an option.
Electric wire rope hoists
Electric wire rope hoists are electric hoists that use wire rope rather than chains as their medium. Wire rope is a much stronger and more reliable alternative to chain, and while chains are always manufactured reliably, wire rope is the favoured choice by many industries.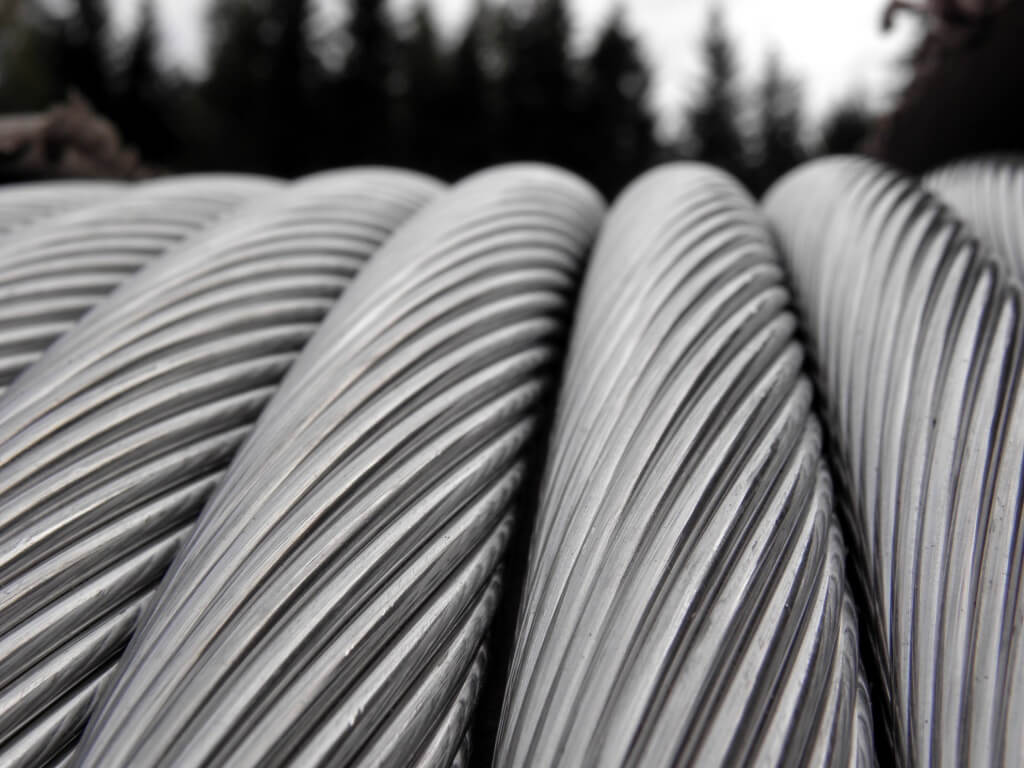 Some electric hoists use wire rope rather than steel chains
The greater level of strength that wire rope is able to provide means that an electric wire rope hoist can lift much more than other types of hoist, typically up to around 50 tonnes.
What benefits do electric hoists provide to industries?
Regardless of which type of electric hoist you decide to go with, they have a number of benefits that are applicable to the industries that they are used within:
–          Electric hoists are more safe than manually operated hoists
–          Electric hoists require little to no maintenance, provided you inspect your equipment at least once a year
–          Electric hoists ensure that any operation you use them for is completed swiftly
–          Electric hoists can lift a great deal in terms of load weightage
You must, of course, consider that electric hoists will only work with an electricity supply, and this isn't always readily available or appropriate for the industry that you operate in. If, however, you are able to use electric hoists, they are generally the best option for many industries.
What industries will you find electric hoists being used in?
Below are just some of the many industries that you can find electric hoists being used in:
–          Construction
–          Engineering
–          Manufacturing
–          Oil and gas
–          Mining
–          Theatres
–          Sports
–          Automotive
–          Aerospace
–          Warehousing
–          Marine and shipping
This list is by no means exhaustive, and electric hoists, and the benefits that they can offer to users, finds them being used in dozens of industries for multiple applications.
Things to consider if wanting to use an electric hoist for your industry
If you are interested in using an electric hoist for your industry, then there are several factors that you must first consider.
Safe working load and working load limit
All electric hoists will come with both a safe working load and a working load limit. While the working load limit refers to the limit that your electric hoist will be able to lift before it breaks, the safe working load is the limit, recommended by the manufacturer, that you should be sticking to at all times.
Think about the weight of the loads that you want to be lifting in your industry before choosing between the various types of electric hoist.
Higher level of resistance
Some types of electric hoist are designed with a higher level of resistance to corrosion, rust and other elements. These types of electric hoists will make them perfect for working in outdoor environments or in environments where there may be chemicals present.
It's important to not only think about what you'll be using your electric hoist for as listed above, but also where you'll be using it too. This also goes for if an electric hoist is even suitable for your environment, as we discussed earlier.
If you are looking for a powered hoist but electricity isn't suitable, consider our range of pneumatic hoists instead.
Want to know more about our range of electric hoists?
Here at Lifting Hoists Direct, we have a huge range of electric hoists on offer that are suitable for dozens of industries. If you are looking for more information on electric hoists, or just hoists in general, we would be happy to share our knowledge with you.
For more information, please get in contact with us here.